EUROPEAN SCRIPT AWARDS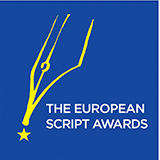 Helsinki Script welcomes The EUROPEAN SCRIPT AWARDS! The prize will be delivered to European upcoming scriptwriters whose work have been broadcasted online or on TV.  The prize, formerly known as PRIX GENEVE, was created by the European Alliance for Television and Culture (EATC) in 1987 to motivate new writers towards careers in television.
If you have produced or commissioned a film or a series between 1st January 2018 and 1st June 2019, please take some time to read the attached regulations and decide if you wish to submit your programme to THE EUROPEAN SCRIPT AWARDS 2019. We are looking for the most original scripts of an already produced series/film written by an upcoming writer.